Given the overwhelming number of mulches available to home gardeners, how does one determine which type suits their landscape? Professionals divide mulch types into two major categories: organics and inorganics. Mulches in the former category decompose and add nutrients to soils, while those in the latter retain their form yet add nothing to soils. We suggest researching specific mulch types to recognize their distinctions. Then, call a professional mulching service to help you find the right kind for your garden!
A full-service landscaper for both residential and commercial properties in Sterling, VA, Northern Virginia Landscaping offers top-quality landscaping, design, hardscaping, drainage, and grading services alongside excellent advice. Just read what previous customers had to say about our work! Call us at (703) 982-0100 today for more information.
Below, we outline 7 types of mulch across the two major categories and take stock of their benefits:
Organics
Although they require some care, organic mulches support soil health over time by giving it structure, nutrients, and air. Great organic mulch types include:
Compost: With a dark appearance and a bevy of benefits, compost helps soils moderate temperature, retain water, fight weeds, and resist erosion. It also comes at a low cost. With all that said, compost tends to break down quickly compared to its counterparts.
Pine/Cedar Bark Chips: Wood, or bark, chips—also known as bark nuggets—last longer than compost and shredded bark. While ideal for level ground, they tend to wash away on sloped surfaces (or those that experience heavy rain).
Leaves & Grass: Soft underfoot and free to any homeowner who mows their lawn, leaves and grass are a "free" option. However, this mixture warms past plants' comfort levels, fights poorly against weeds, and blows around in the wind.
Straw: With its attractive golden color, straw looks good in any garden and breaks down slower than leaves and grass. It suits edible gardens well because it helps keep mud off plants.
Inorganics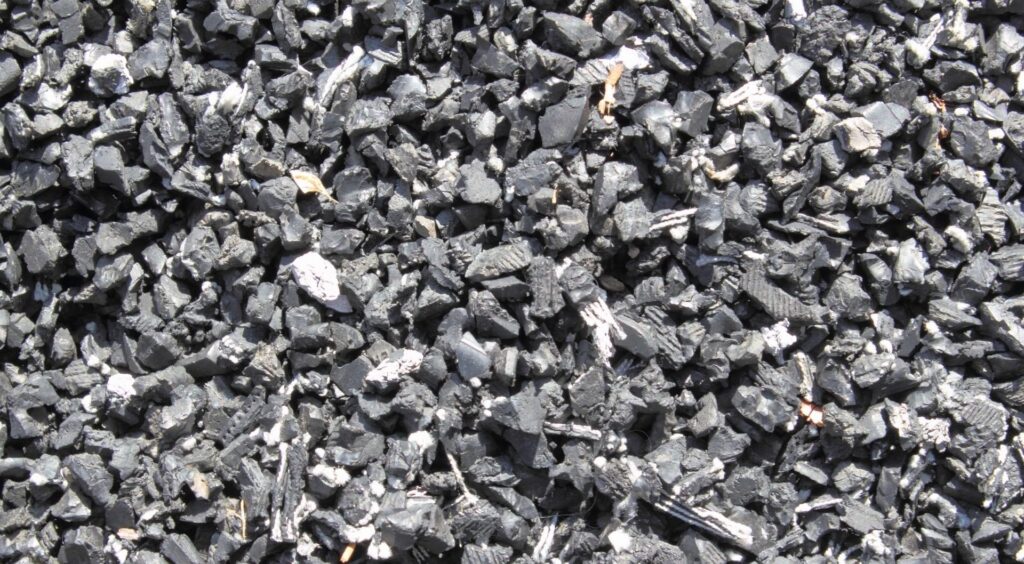 Although they tend to come at a higher cost, inorganic mulches last longer than organics. These options include:
Stones & River Rock: These materials justify their price tag by combating erosion. A mix between hardscaping and softscaping materials, stones and rocks can serve as a beautiful choice for any desert plant or rock garden.
Landscape Fabric: Although effective at keeping weeds down, landscape fabric's quality determines the longevity of its abilities. While useful for placing under stones and rocks, gardeners may struggle to remove it from under organic mulch.
Rubber Mulch: Produced from recycled materials, rubber mulch doesn't break down over time. Nevertheless, rubber mulch may release harmful chemicals into the soil and can pose a potential fire hazard.
Hire a Professional Mulching Service in Sterling, VA!
Northern Virginia Landscaping provides expert mulching services to its home- and business owners in Sterling, VA. From organic to inorganic mulch, our expert landscapers have what it takes to create the yard of your dreams. To determine which type of mulch is right for your yard, consult with one of our professional landscapers at (703) 982-0100.