Achieving your dream yard and landscape requires time and skill. Depending on your needs and budget, hiring a landscaper may save you time, money, and additional labor on maintenance. To determine whether you should hire an expert garden landscaping company, consider the goals, schedule, equipment, and skill level necessary to complete your project.
Customers throughout the McLean, VA, area consider Northern Virginia Landscaping as the best landscape designer in the region. Our team is certified in landscape and hardscape design botany, arboriculture, patio and drainage construction, and more. Schedule an appointment with us to see how we can transform your current landscape into one that you will love.
Below, we discuss the benefits of hiring a landscaper and how to select a landscaper that suits your needs:
Benefits of Hiring a Professional Landscaping Expert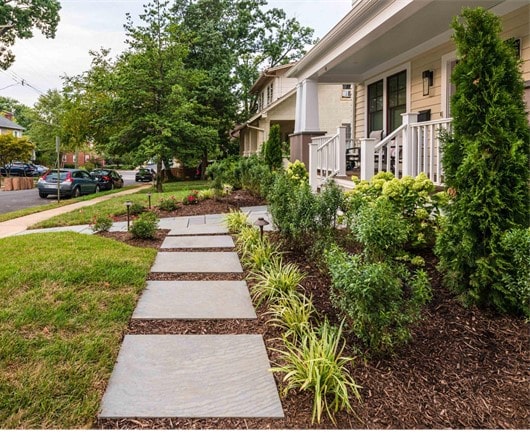 Creating a vibrant greenspace takes much more than adding native plants to your landscape. But with the help of a professional, you can attain the results you desire. When you hire Northern Virginia Landscaping, you will enjoy benefits such as:
Quick and easy service
A revitalized your home appearance
A supportive habitat for wildlife
No need to pay for yard equipment, tools, or materials (like mulch)
Decreased likelihood of landscape damages
Expert solutions, maintenance tips, and advice
Determining if Your Landscaper is a Good Fit
When it comes to deciding on your preferred landscaper, you should keep several things in mind. We've discussed the 4 factors to consider when looking for a reliable landscaper, so remember to note:
Years of experience
Services offered
Licenses, certifications, and insurance
Portfolio
Most landscape designers provide this information on their website. If you cannot find it, you may need to call them, at which point you can ask for a quote on your project. These details will help you establish which companies are trustworthy and professional. Viewing their portfolio will also give you a better idea of how they can bring your ideas to life.
A Premier Garden Landscaping Company in McLean, VA
Northern Virginia Landscaping is a fully licensed and insured garden landscaping company. We offer a team of highly trained experts who provide a variety of services throughout McLean, VA. Whether you are looking for the best plants for the winter or need assistance choosing a hardscape to enjoy in the colder season, we can refresh your landscape according to your needs. Allow us to help you create your custom landscape design! Contact us at (703) 982-0100 to schedule an appointment with our team today.